Posted by Angela -LaLa on Mar 7th 2022
If you do not know by now, I love cake. Why is cake not a breakfast, lunch and dinner sort of thing? When I am not teaching or making items out of clay you can find me in the kitchen exploring new ways to cook and bake. It was not always that way, about ten years ago I discovered I was allergic to soy and that meant yummy box cakes and most anything in the center isles of the grocery were off limits. So, I have adapted lots of recipes through the years and this is my favorite cake to date. Try it with cream cheese icing, and to make it super fancy give it a gel glaze finish too.
This cake calls for egg whites so plan to make egg noodles too and consider saving your lemon rinds to make infused lemon simple syrup for fancy cocktails or syrup for pancakes!
Cake Ingredients: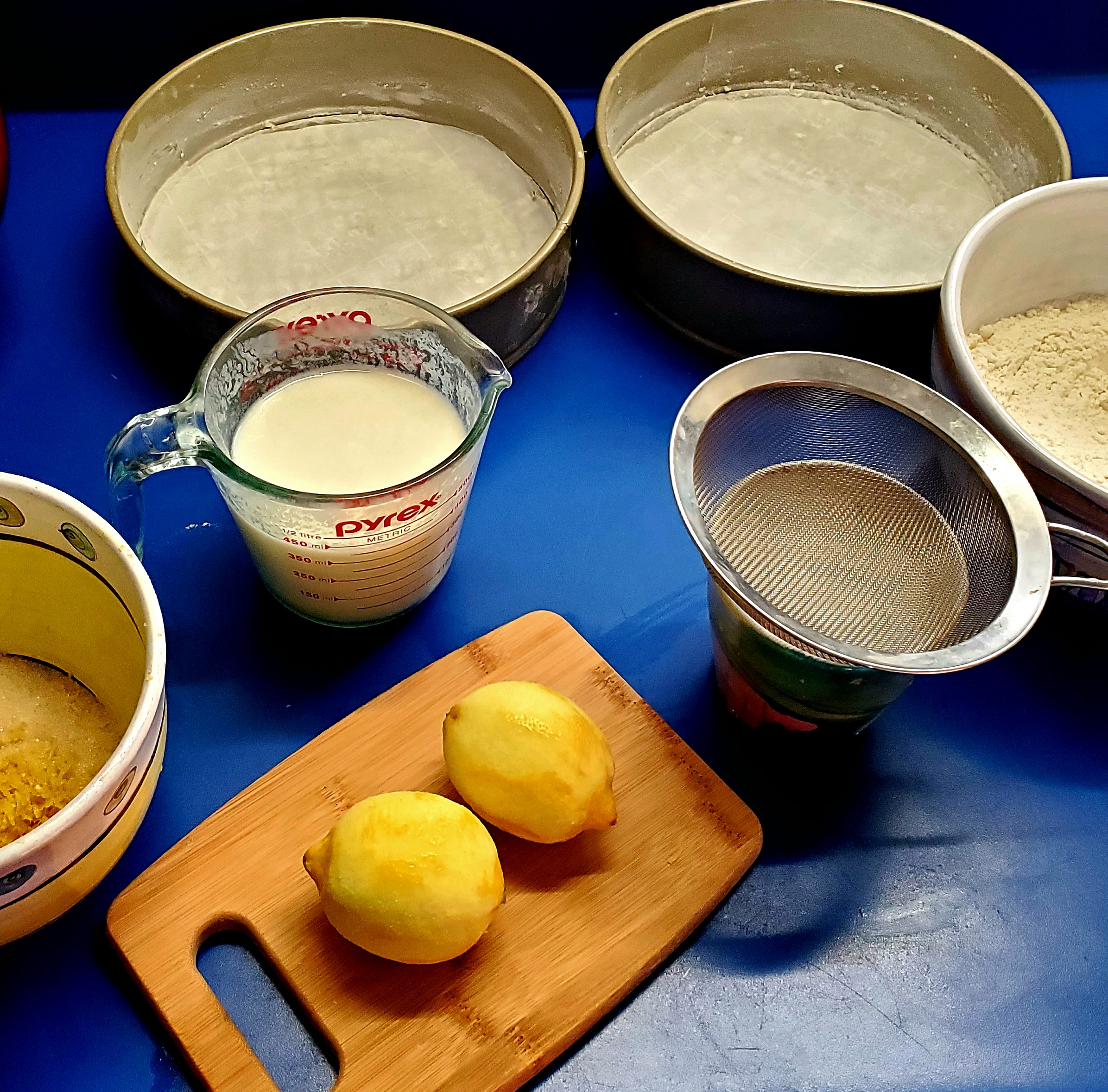 2 C. Flour
1T. Baking Powder
1/2 t. Salt
1 C. Buttermilk
4 Egg Whites
1 C. Sugar
Zest & Juice of 2 Lemons
1 Stick of Butter (softened)
Icing Ingredients:
3 Sticks of Butter (softened)
1 Pound of Powdered Sugar
Juice of 1 Lemon
Cake Baking Instructions
Preheat your oven to 350 degrees. Butter and flour 2 - 8" round cake pans, line with parchment paper.
Sift together all your dry ingredients (flour, baking powder & salt) in a large bowl.
Whisk together in a small bowl the buttermilk & egg whites until combined.
In a medium sized bowl add the juice & zest of 2 lemons to the sugar. Mix until all the sugar is coated with lemon juice. Add the stick of butter and beat until creamy.
Combine your sugar and lemon mixture with your dry ingredients until they are smooth.
Add in the buttercream and egg mixture beat until smooth.
Divide the cake batter between the two pans and bake for 25 min or until a toothpick or knife comes out clean from the center.
Let the cake cool completely before attempting to add the icing. Trust me you will have crying icing!
Icing Instructions
Beat together 3 sticks of butter until creamy in a medium bowl. Add the juice of 1 lemon and blend until incorporated into the butter.
Add 1 pound of powdered sugar and beat until smooth.
You can be fancy and cut the tops off the cake, but I never waste the cake like that :)
Place cake layer one on whatever you would like to serve your cake from. Ice the top of layer one and place the next layer on top. Ice the top of layer two and spread the icing evenly and down the sides of the cake.
Tips
You can make the cake and icing a day ahead and assemble the next day. Allow the cake to come up to room temperature before serving.
Feel free to keep fussing with the sugar. There is a ton of sugar in the icing so give it a try with 1/2 C. of sugar.
Freshen this cake up and top it with blueberries.
I used my cheesecake pans; it makes the cake really thin and super easy to pop out of the pan too.
Enjoy!